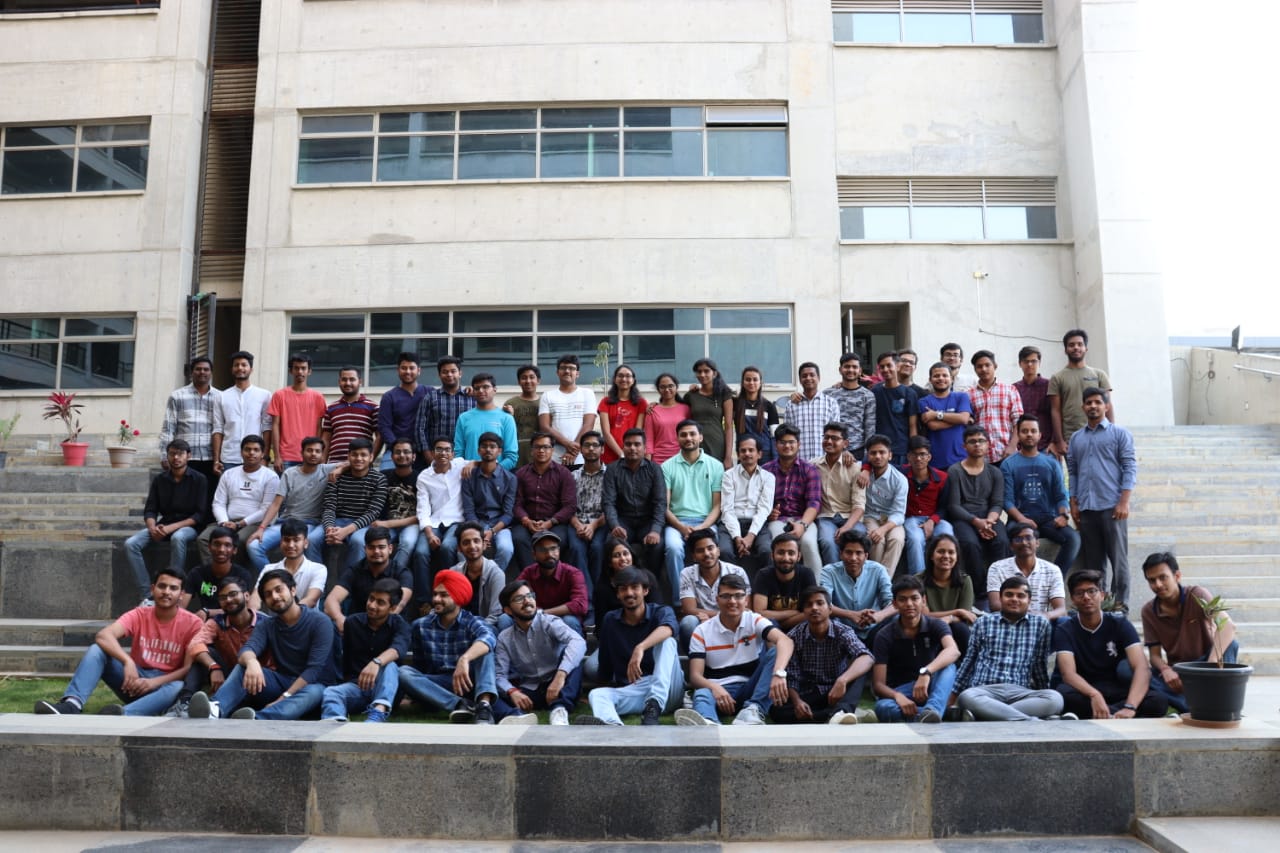 Campus Life:
At IIIT Sonepat, we believe that a well-rounded education extends beyond the classroom. Our campus is designed to foster a lively and engaging community, where students can explore new interests, make lifelong connections, and cultivate their passions.
Sports:
The IIIT Sonepat campus is equipped with a range of sports facilities, including a multi-purpose sports ground, indoor games like table tennis, carrom and chess, and a well-equipped gymnasium. Whether you're a seasoned athlete or just looking to stay active, our sports programs offer a fun and challenging way to stay fit and healthy.
Yoga:
At IIIT Sonepat, we understand the importance of holistic health and wellness. Our yoga program offers students an opportunity to learn and practice this ancient discipline in a peaceful and serene environment. Led by experienced instructors, our yoga classes provide a perfect balance to the rigors of academic life.
Library:
Our well-stocked library is a treasure trove of knowledge and information, with thousands of books, journals, and research papers covering a wide range of subjects. Students can access the library's resources both physically and online, making it easy to pursue their academic interests and stay up-to-date with the latest research.
Events:
Throughout the year, IIIT Sonepat hosts a wide variety of events, from cultural festivals and talent shows to hackathons and tech fairs. These events provide a platform for students to showcase their skills and talents, network with industry professionals, and make lasting memories with their peers.
Student Accommodation:
At IIIT Sonepat, we understand that finding comfortable and affordable accommodation is an important aspect of student life. Our campus hostels are safe, secure, and well-maintained. They offer a variety of room types, including single occupancy, double occupancy, and triple occupancy, to suit different budgets and preferences. Each room is equipped with a bed, study table, chair, and cupboard. The hostels also have common areas for students to socialize and relax, including TV rooms, reading rooms, and recreation areas.
Safety and Security:
The safety and security of our students are of utmost importance to us. Our hostels and apartments are equipped with CCTV cameras and have round-the-clock security personnel. We also have a dedicated team of wardens and caretakers who are responsible for ensuring the well-being of our students.
Canteen:
The canteen at IIIT Sonepat is a popular hangout spot for students, faculty, and staff. We understand that a healthy and nutritious diet is crucial for academic and personal success, and our canteen offers a range of delicious and healthy food options to suit every taste and preference. The canteen is spacious, well-lit, and air-conditioned, providing a comfortable environment for students to enjoy their meals. We also have outdoor seating options for those who prefer to enjoy their meals in the fresh air. The canteen is equipped with clean and hygienic kitchen facilities, and we follow strict food safety and hygiene protocols to ensure the health and well-being of our customers.